Two men, including a police officer, shot outside the House of Parliament
Its funny Mike how even after all this time you still can't put together a proper argument. Just more silly insults. You can't debunk anything I, or for that matter Pat Condell said.
Tell me which of the following facts are wrong?
1/ Islam is an ideology. Not a race. Criticising it is like criticising the KKK, Nazism, Christianity etc. Are you saying that we can't criticise any of these ideologies either?
2/ Islam says to kill all gay people, to kill all non believers, to expel the Jews, that black people are inferior to white people and should be their slaves, and are ugly, pug nosed, raisin headed, animals, that women are inferior to men in every way. And finally to lie to nonbelievers through a process called Taqiyya that Islam is peaceful.
3/ That in almost any country where Islam is allowed to call the shots homosexuality is either illegal, or punishable by death, women have less rights than men, there is often a rape culture, and that every Islamic terrorist is actually following what Muhammed says when they slaughter non believers.
Any peaceful Muslims are that in spite of their faith. They are diluted, westernized Muslims, but the religion needs a reform.
Personally I wish Islam would just vanish, but its too deeply rooted for that, so instead it needs to be reformed. Its pretty shitty though to tar people like Pat Condell who are brave enough to say it like it is about Islam in public racists.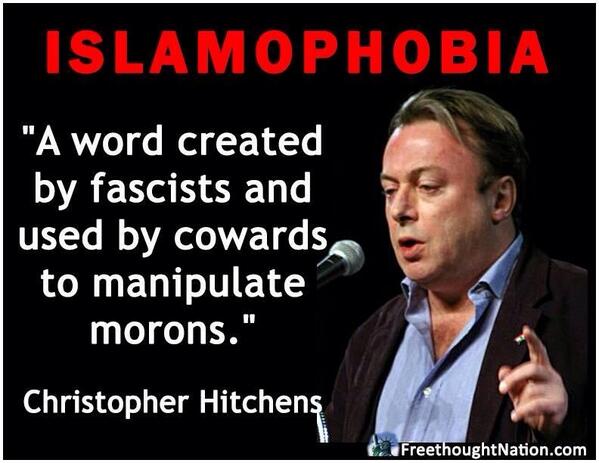 Permissions in this forum:
You cannot reply to topics in this forum